iTernity iCAS
SolutionXchg offers iTernity iCAS – using CSC technology to turn any NAS or SAN into compliant storage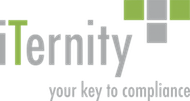 Solution Exchange and iTernity Software have joined forces to offer you software technology to turn your SAN or NAS into compliant WORM (write once read many) storage, replacing expensive legacy CAS storage hardware. For business owners and IT managers who must meet SOX, FINRA, SEC, and HIPAA compliance regulations, iCAS provides maximum protection for longterm archiving of Emails, Documents, and Data.
iCAS is scalable from SMB to enterprise environments making it the ideal solution for brand new infrastructures of any size or to replace slow and maintenance intensive jukeboxes. Load balancing and clustering will provide high data throughput, availability and security during archival operations.
Data migration to other media is possible at any time. Backup and recovery procedures do not require any specific or proprietary solution and the available tools can be used in the future as well.
Longterm Archiving with Maximum Flexibility
To help companies meet data archiving challenges, the archiving technology from iTernity(iCAS) provides an open archiving platform. This solution delivers a new level of simplicity, integration, and automation that lowers costs and risk while enabling better utilization of information assets.
See for yourself by watching the iCAS functionality video or contact us directly.
Features:

Scalability
Back Up Optimization
Replication/Disaster Recovery
Self-Healing

Benefits:

Patented Content Storage Container with 512 bit hash values
Uses standard file systems
Based on industrial standards, no proprietary locks-in
Integrated encryption (i.e. AES 256 bit)
Can be run on a virtual machine
Highly scalable through clustering and load-balancing
Access through narrow API and file system interfaces
Legally compliant and certified technology as stated by one of the most influential IT lawyers
Flexibility
Flexibility
A transparent, based on a net archive volume license and the possibility to transfer the archive license to new hardware, allow for minimal initial capital expenditures and generally low operating expense. Many different applications can archive data in parallel using one iCAS system.
Efficiency
Efficiency
The iCAS owner gains low capital expense and on-going moderate operational costs through a transparent license model that is based on the net archive volume, and the capability to transfer the archive license to new hardware. Different applications can archive data in parallel using iCAS.
Backup Without Obstacles
Backup Without Obstacles
Since the iTernity archive lies on top of a standard file system, you have all your general file system backup solutions available to you. Any backup solution that is already in place with your organization can be used; utilizing existing processes and know-how. The data security against manipulation remains with a backup, since the CSC technology itself provides the protection rather than the system which holds the data. iCAS back up optimization reduces the number of archived objects and allows for fast and issue free backups.
Virtualization
Virtualization
The iCAS-server can be run completely as virtual appliances (e.g. on VMware, Citrix XEN and Hyper V). Therefore, the archive back end can make use of all the advantages of a virtualized infrastructure. iCAS can also be combined with SAN virtualizations made by HP, DataCore, and Falconstore.
Investment Protection
Investment Protection
iCAS is an open solution that is easily integrated with existing storage systems (NAS/SAN), so that the investment in the IT infrastructure is protected. It allows for various systems of different manufactures being used in parallel. The solution can be incorporated into existing backup and recovery strategies and does not require any special solutions or know-how.